Product Description
Product Reviews
Women's Size Chart
Customize
Shipping
Guarantee/Returns
Ask a question
Product Description
A black fox fur vest featuring a solid fox fur hood . Leather waist with elastic properties (elastic string attached from the inside). Lined with black silk lining , side pockets and closes with hooks & loops . Fur turns 1.5 inside prior meeting the lining. Black color is artificial .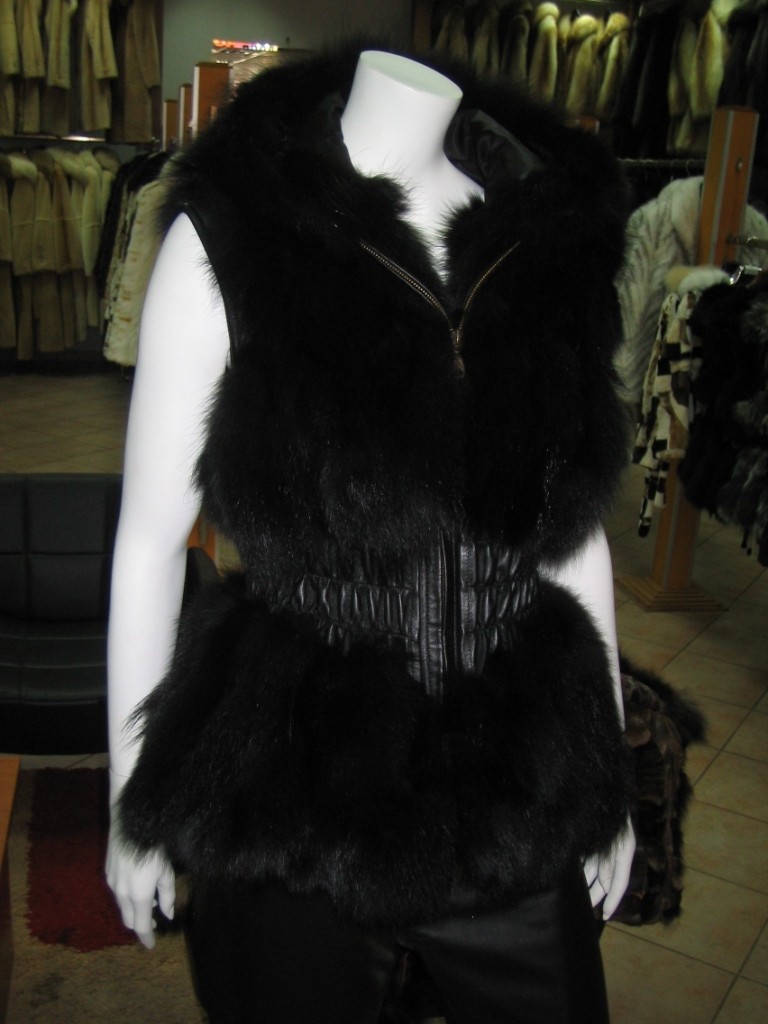 Since we are the manufacturers, we can offer a wide variety of services
Tailor fit coats (free) Measurements Guide
Shorten or lengthen our inventory garments(discount for shortening , fees for lengthening)
Add cuffs , collars , hoods , trim /remove cuffs, collars , hoods,trims (fees for additions)
Replace lining , hooks , buttons to the color and material of your preference(fees may apply)
Make a garment at the color of your preference(14-16 days time required after order)
Send us a photo and imitate the garment (14-16 days time required after order)
Mens' garments (we have hundreds of male patterns but only make a garment after order)
Plus sizes (fur garments are for everyone , size will be no obstacle to make the fur of your dreams)
Standard 15 day Hassle Free Refunds
This item may be returned for a 100% refund if you are not completely satisfied.
For a refund, it must be returned with original tags still intact and post marked prior to 15 days of original product delivery.
We have a quick and easy return proceess. You can start the return process from here
1 Year Product Guarantee
This item may be returned for replacement or credit if found defective in any way.
We guarantee this product's workmanship and material quality for one year from the date of purchase, assuming normal use.
Customers also viewed