Saga Mink Fur Coat Full Length Demi Buff
Product Description
Description:
Unique Saga Mink Full Length Fur Coat on Sale

A demi Buff SAGA mink full length fur coat . Features a massive bottom sweep of 100inches/250cm. Made in 'skin to skin' technique. Closes with furrier hooks and loops and top luxury button . Lined with fine silk and has side pockets. 100% Authentic Saga Mink Pelts with Saga Label .
Yes we put a 6000$ coat on the ground so that we could take a direct sunlight picture of its endless bottom sweep !!!!
The lining has been removed and replace by a new one from fine silk . The mink fur coat has been professionally washed /steamed and glazed. A unique bargain .
This mink fur coat on sale is brand new . It comes from a fur stock house from Frankfurt Germany . Has been kept in a professional vault for 5 years and is in excellent condition . Our fur masters removed the lining and inspected the coat . Excellent workmanship and excellent skin condition in terms of humidity . The guardhair retains its incredible shine. A lifespan of 30+ years is guaranteed provided this mink fur is properly taken care off.
A generous and majestic fur . Have a look at the number of pelts used to create this rare beauty . Elegant and classic design . A guranteed head turner and an outstanding symbol of class .

ORIGINAL RETAIL PRICE OF COAT : 6000$
OUR PRICE :2199$
Measurements
SIZE XL

Bust:48 inches/120cm
Shoulder to shoulder:18inch/46cm
Sleeves:23 inches/60cm
Length:44inches/110cm

Modification
Do you like this fur but the size does not fit you ?
No problem at all ! Our patternists can modify it to xs ,s ,m ,l,xl,xxl .
The fee will be 200$ only ! * For size xxl the final length will be 40 inches .
All you have to do is contact us and it will be modified to your personal measurements.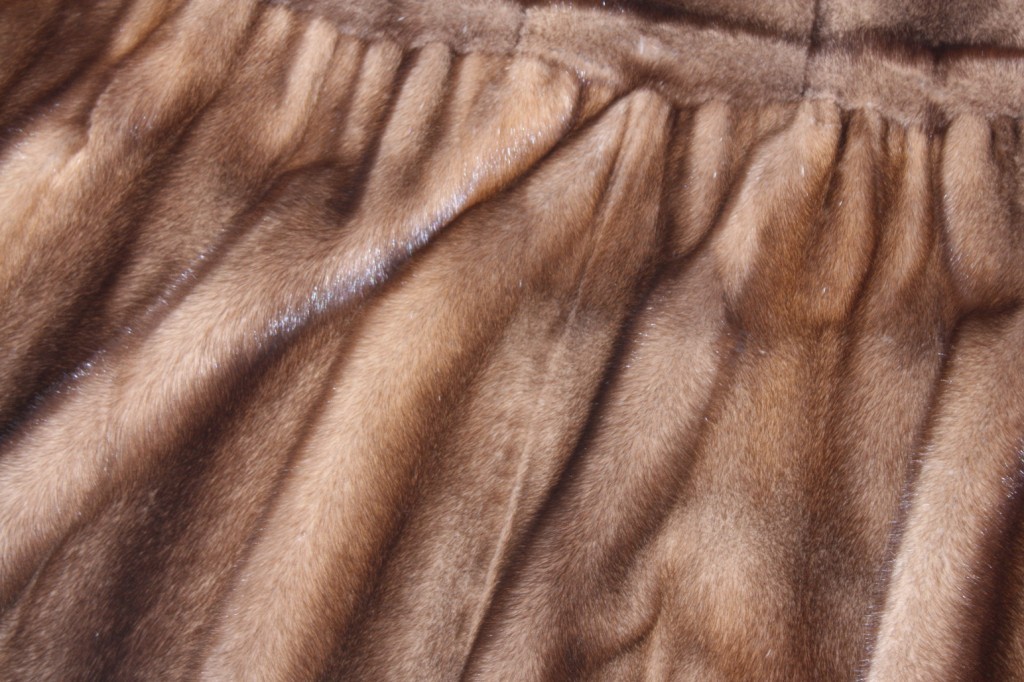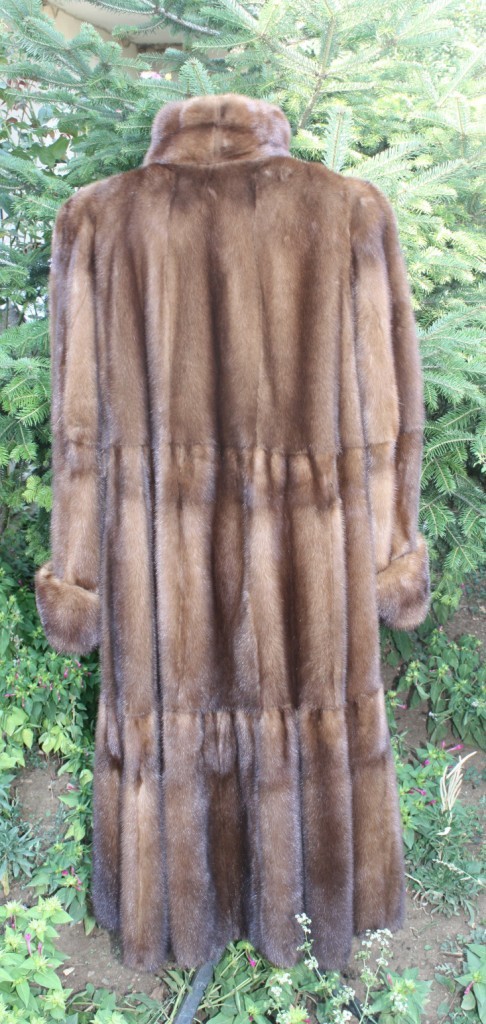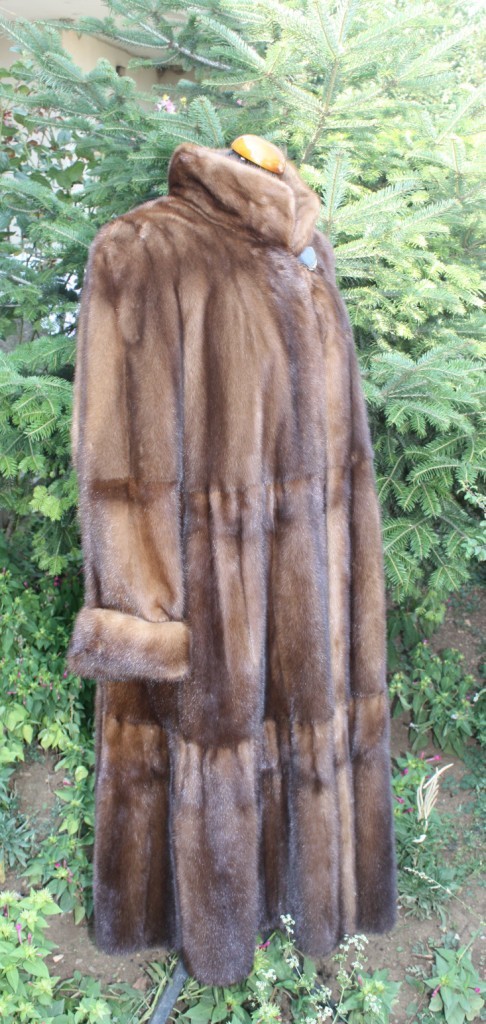 Measurements guide
You will need a measurement tape and a coat that fits you . The matterial is of no importance as it can be a leather coat , denim , wool etc . Preferably choose a loose fitting coat to allow for space for thick winter clothes .

Make sure the coat is fastened

Lay the coat on a flat , solid surface

Advise the size draft in the picture
International taxes policy
All taxes are included in the buy it now price . You will pay nothing more than the original price plus shipping . Furthermore we can ship the coat as gift so that you pay no taxes at the custom office of your country .
.
Payment:
Paypal is our payment method of preference . We also accept moneybookers.
We reserve the rigth to cancel a transaction if payment is not made within 7 days of the date of purchase .
Shipping:
Regular post office
delivery to USA/CANADA : 7-14 days cost :30.00 $ (cheap but unpredictable)
to Europe : 5-9 days cost :20.00 $
delivery to RUSSIA : 8-10 days cost : 20.00$
delivery to AUSTRALIA : 14-21 days cost : 35.00$
EMS
delivery to USA/CANADA : 6-8 days cost : 60.00$ ( more expensive but guaranteed delivery time )
delivery to Europe : 4-5 days cost: 45.00$
delivery to RUSSIA : 6-7 days cost : 60.00$
delivery to Australia :7-9 days cost : 80.00$
Terms of Sale:
We try to describe our items as good as possible . Please take care prior bidding . In case you are not satisfied with our product we will replace it with another one . However if you insist we will give you full refund minus paypal fees . Shipping cost aggravates buyer .
About Us:
We are a fur business located in Siatista . Along with Kastoria we take pride in having some of the best craftsmen in the world . 50 years of experience and three generations , guarantee the best results and quality .
Contact Us:
workshop adress : 28th october street no 23
Siatistsa Kozani 50300
GREECE
Find Similar Products by Category